Learn About St. Thomas
St. Thomas is 32 square miles with a population of 52,000 and is the liveliest of the three US Virgin Islands. The island is located 1,100 miles east, southeast of Miami and 40 miles east of Puerto Rico. The average year round temperature is 80 degrees and gentle easterly flowing trade winds keep the humidity low. The highest elevation is Mt. Top at 1,550 feet above sea level. St. Thomas is an island of dazzling scenery, breathtaking views and gentle turquoise waters. Mile long Magens Bay beach has been voted one of the ten most beautiful beaches in the world.
More about Life in St. Thomas
St. Thomas boasts some of the finest duty-free shopping, nightlife and restaurants in the Caribbean. The capital of the Virgin Islands is Charlotte Amalie, a charming and picturesque town named for the Queen of Denmark in 1692. The natural deep water port is one of the loveliest harbors in the world. Mountainous peaks rise to 1,550 feet above sea level. While you're in town, visit historic Fort Christian that houses the Virgin Islands Museum. Built in 1672 by Dutch settlers, the fort is one of the oldest structures in the islands. Nearby is Emancipation Park, where Governor von Scholten announced the emancipation of slaves in 1848. The United States purchased the Virgin Islands from Denmark in 1917 for 25 Million Dollars.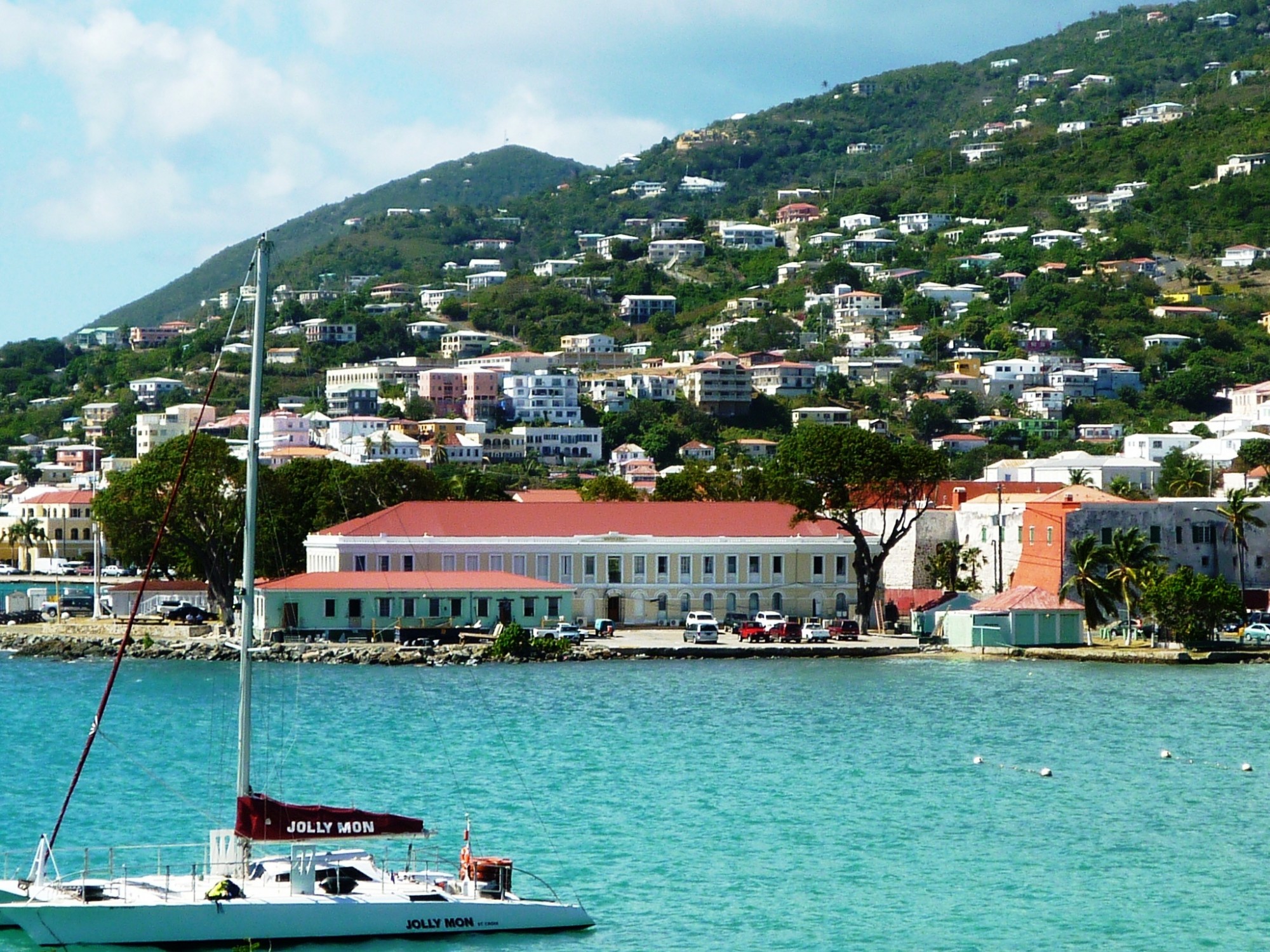 Things to Do in St. Thomas
If you are interested in the Arts, St. Thomas has many venues to visit and explore and special concerts throughout the year. The Reichold Center for the Arts sponsors a variety of special musical and theatrical events all year from classical music, the symphony, ballet, jazz and pop, reggae and blues to good old rock and roll. For theater buffs, there is the Pistarcle Theater at Tillet Center. Tillet Gardens also has local art and entertainment all year round. At Tillet Gardens, you will find resident artists at work, workshops to attend, special Art Shows, Concerts, Recitals and Fesitvals. For just plain fun, head to Tillet Gardens at least once during your stay on St. Thomas.
Shopping in Thomas
St. Thomas is widely known as a shopper's paradise, and Yacht Haven Grande is our newest and finest shopping experience. Yacht Haven Grande was voted the "Best Shopping" of 2008 and 2009 by the Virgin Island Daily News Readers Poll. Yacht Haven Grande offers duty-free shopping in a tropical village where you can enjoy lunch, dinner and cocktails while shopping at world famous stores. You'll be entertained by the sounds of Caribbean steel pan and the sights of picturesque Charlotte Amalie harbor and marina in the background. Be sure to view the map and store directory for the Shops at Yacht Haven Grande.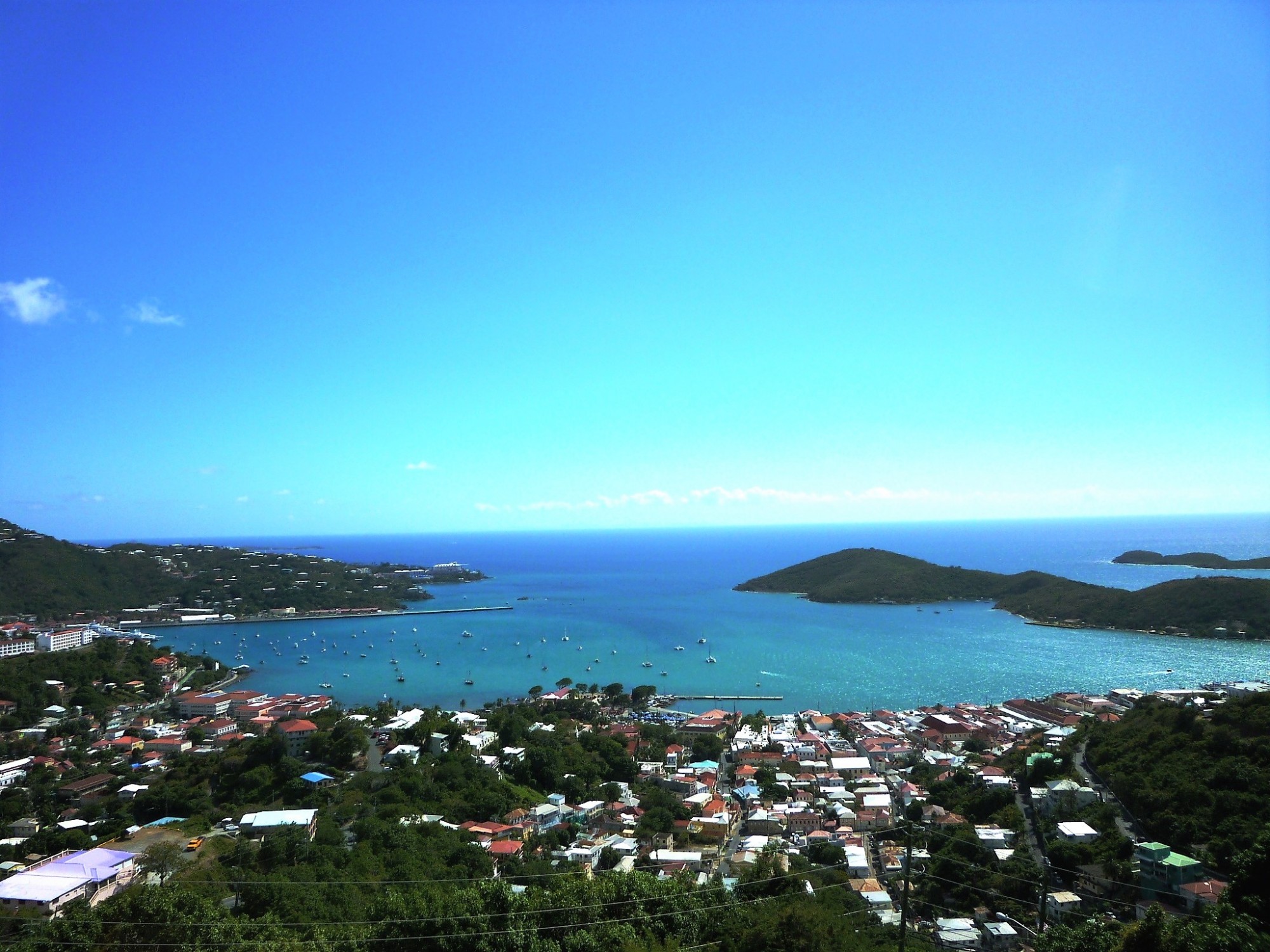 Other Attractions
Other St. Thomas attractions include diving a shipwreck or coral reef, a trip to Coral World and it's Undersea Observatory, a round of golf at famous Mahogany Run Golf Course, sailing, snorkeling, windsurfing, kayaking and whale watching in the spring. If you'd just prefer to relax, you can choose from more than 40 gorgeous beaches to lime' (local slang for relax) the day away!